Yellowstone Closing Soon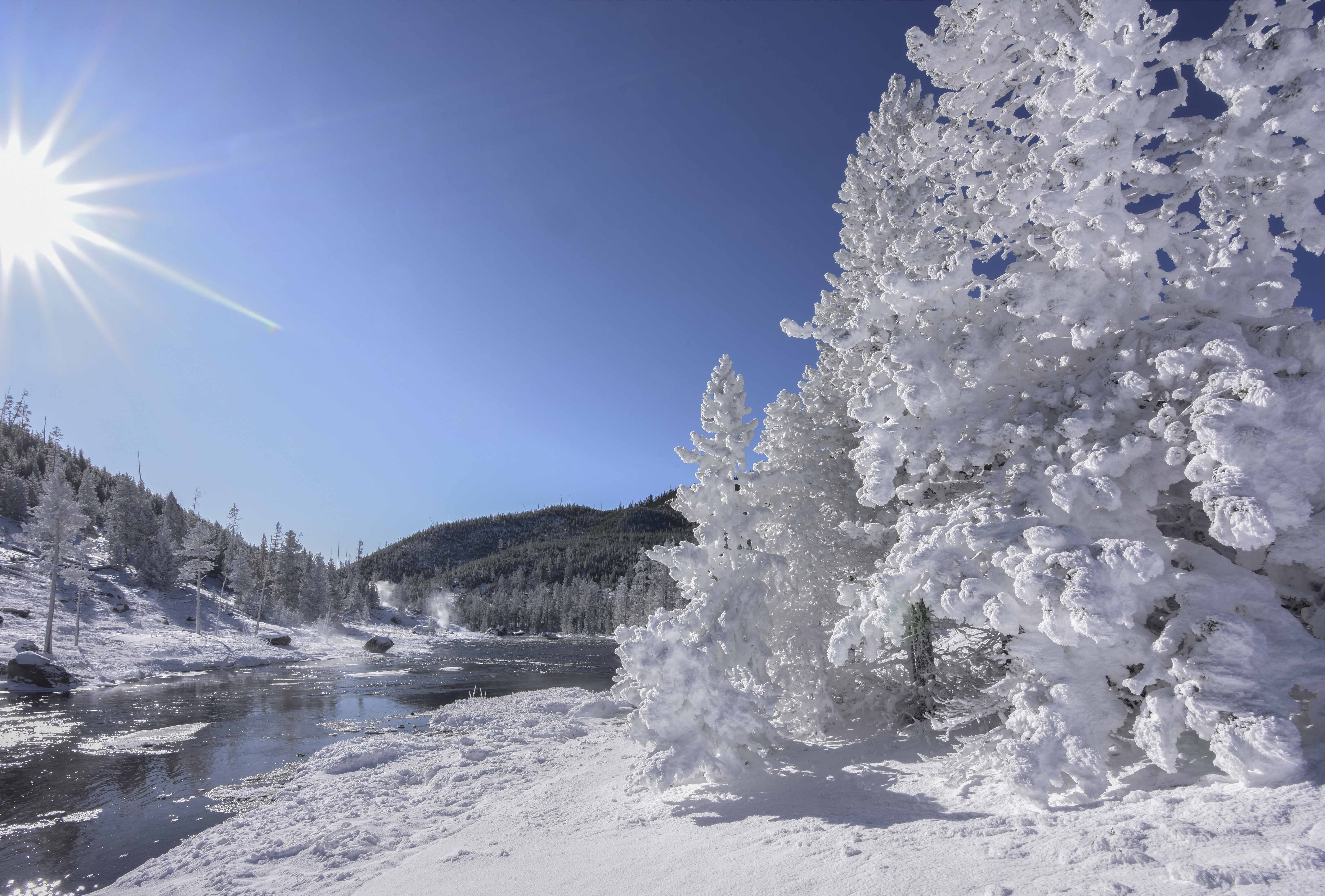 I took this photo two years ago on the last day the park was open to regular vehicles. It was a beautiful day, cold enough for the steamy air to freeze on the trees yet blue skies and sunshine. It doesn't get any better!
---
---
Each year, the roads in Yellowstone close for a time while the Park prepares for winter and winter travel. In 2021, the Park roads will close at 12:01 a.m. on November 8th. That means that Sunday, November 7th is the last day until the snow coaches and snowmobiles start running again.
The roads will reopen for winter travel as follows:
Conditions permitting, roads will open to oversnow travel by snowmobile and snowcoach at 8 am on the following dates:
December 15: West Entrance to Old Faithful, Mammoth to Old Faithful, Canyon to Norris, Canyon to Lake, Old Faithful to West Thumb, South Entrance to Lake, Lake to Lake Butte Overlook, East Entrance to Lake Butte Overlook (Sylvan Pass)