Listen up!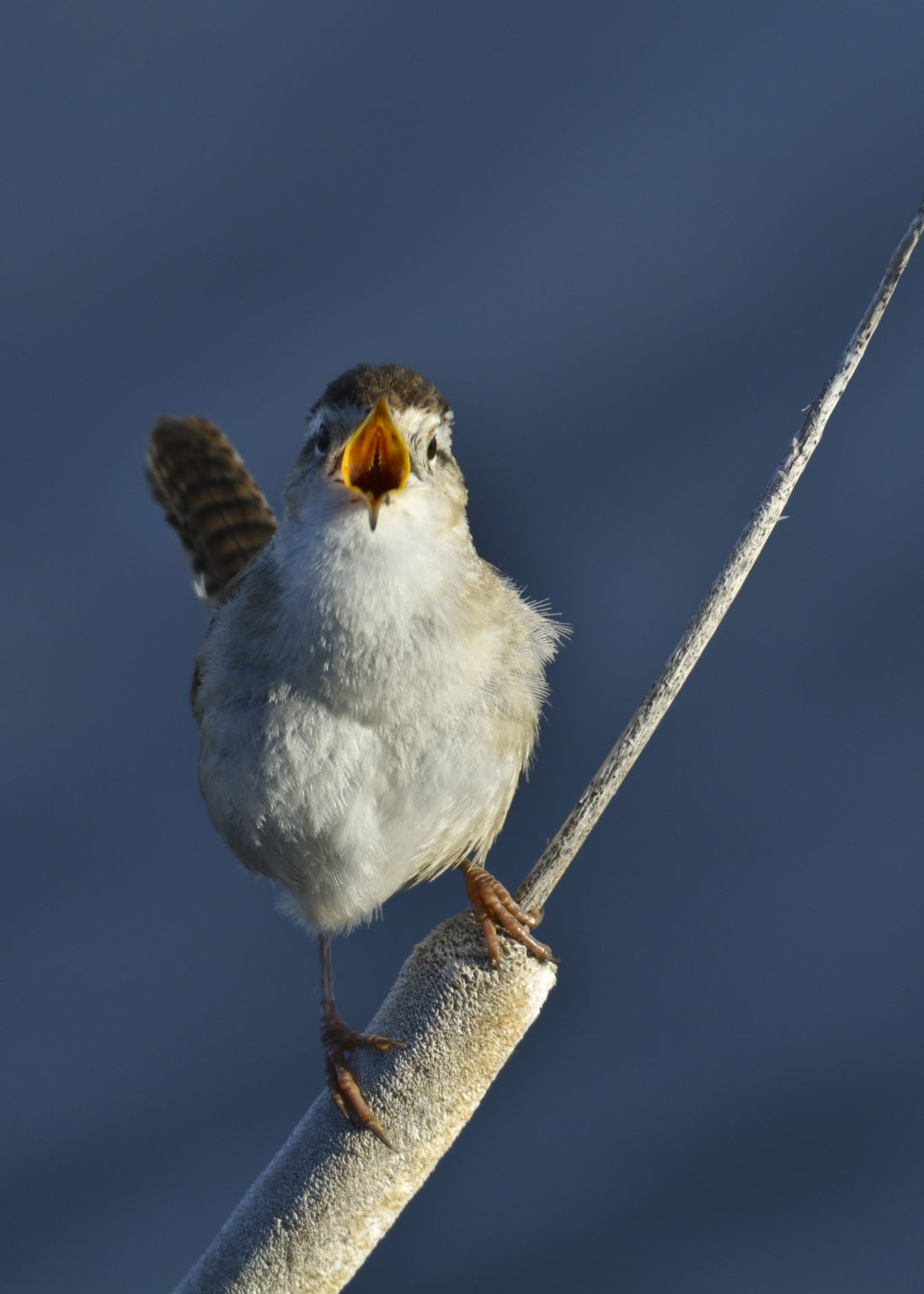 ---
Watch here for news of upcoming events and other noteworthy activities

---
May 13, 2017
Friends of Camas National Refuge is holding its first photo contest. If you would like to participate, visit their website and get familiar with the instructions.  You can click here to go directly to their website.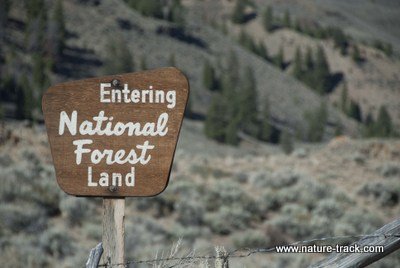 March 27, 2017
I have added a new section to the website entitled: Resources. You can see the new tab above. This is intended to be a go to place for information to help you in planning adventures and answering questions. The first page I have completed is a long list of contact information that you might find useful. Just click on the Resources tab and then click on the link called Contacts on the Resources page. Let me know if you like it and what I can do to improve it. 
---
February 16, 2017
We just returned from 2 weeks in Florida. I posted 5 blogs about our experience. You can start reading about how we did our trip by clicking on the images below.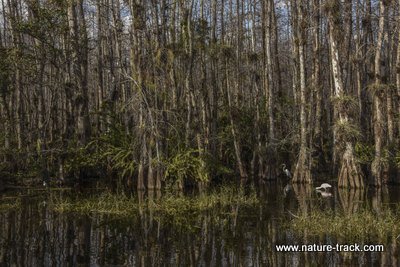 ---
February 9, 2017
I received a question from a reader in New York regarding deer smashing down her vinyl fence. You can read about it here: 
---
---
January 16, 2017 
Click on the image below to find out where to see trumpeter swans right now.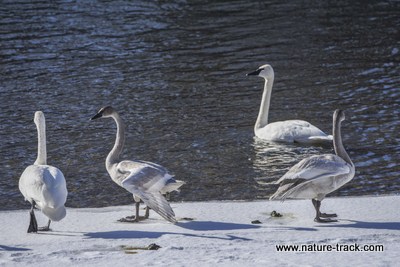 ---
January 9, 2017
I have just added a new blog entitled, Wildlife Road Trip. To read more, click on the image below.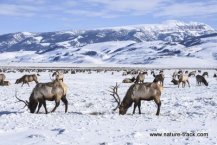 ---
---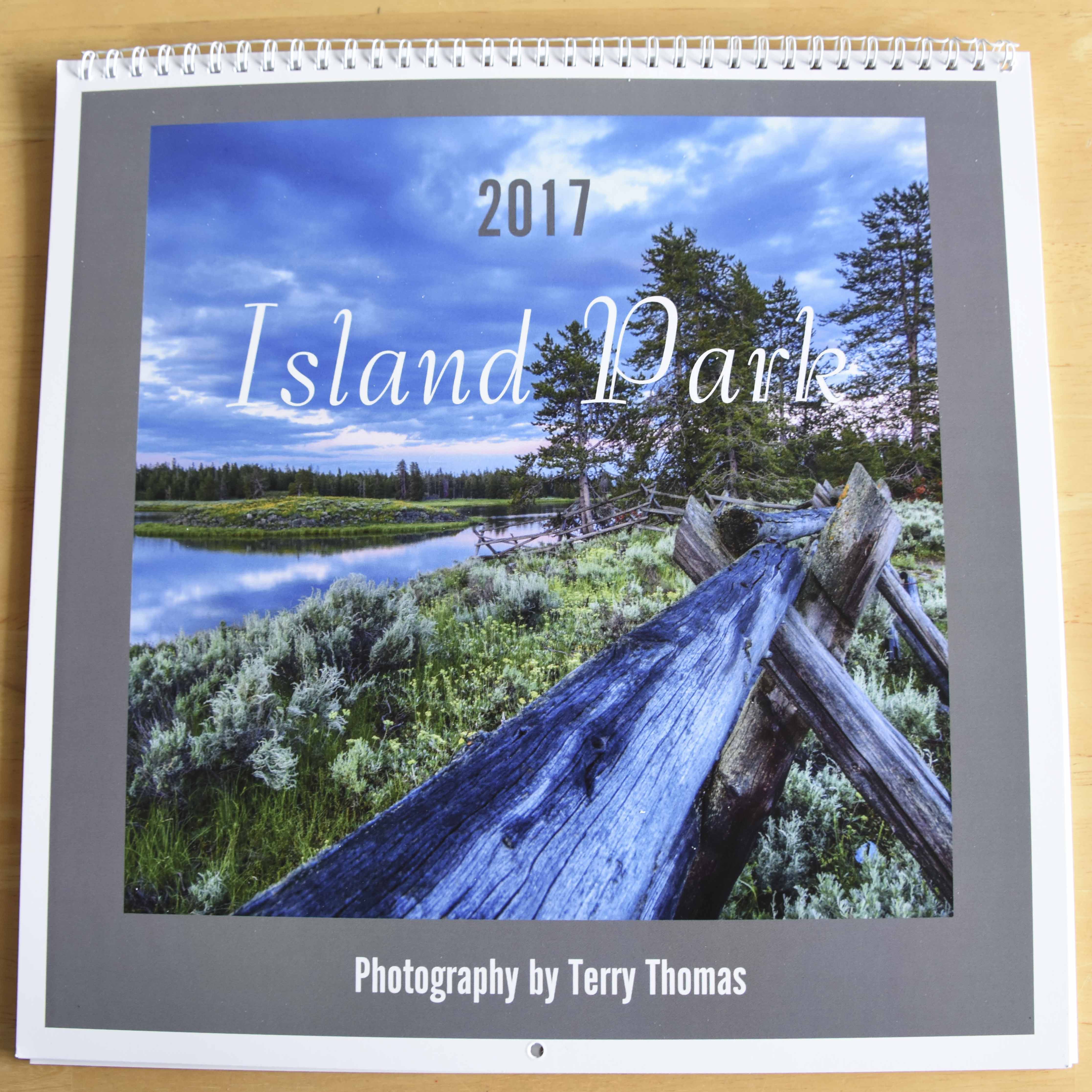 December 13, 2016
I produced a trial run of a few 2017 calendars dedicated to beautiful Island Park. These are excellent quality and measure 12x12. All images are from the Island Park area that I have taken over several years in preparation for this project. I only have 30 to sell but if you are interested in a UNIQUE calendar this is your chance. I am asking $18 each plus tax and shipping if required.
If you are interested, go to the Contact Us tab and send me a message.
---
December 5, 2016
Just a quick reminder that most of the Forest Service Ranger Districts have switched to the winter travel plans. That is the blue side of the travel plan map if you have one. If you are planning an adventure, be sure and check with the Ranger District if you have any questions.
---
December 5, 2016
I just posted a photography Quick Tip on the benefits of shooting in vertical format. 
---
November 14, 2016
I just added two new columns, one on Fossil Butte National Monument and the other entitled, Can Deer Eat Hay?
Check them out on the Nature Columns page.
---
November 2, 2016
Several hundred sandhill cranes are still at Camas. Go to the blog page to read more!
November 2, 2016
Find out more about Fossil Butte National Monument near Kemmerer, Wyoming including where to go to dig your own fossils in my latest blog post. Just click on the image below.
October 1, 2016
Read about Jewel Cave National Monument in South Dakota on the Nature Blog page. Just click on he image below.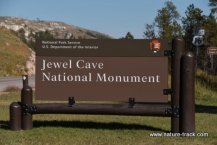 September 30, 2016
I have added two new blog posts, Sinks Canyon State Park and Devils Tower National Monument, from our recent trip to Wyoming and South Dakota.  More to come! Just click on the Nature-Blog button above and you will be there.
---
September 24, 2016.  Quick Note:  We drove through Grand Teton National Park on our way home from South Dakota on the 22nd. I have never seen better color in the park! The cottonwood trees are all in full yellow and it doesn't look like a frost has gotten any of them. Willows and aspens are mostly at their peak as well, creating a sensory overload of yellow. It is worth the drive just to look at it. Better hurry as it won't last long.
---
I just posted a photography classroom topic called, Shooting from a Moving Vehicle. Check it out here!

---
I have posted a new lesson in the Photography classroom. This one is on Foreground, Middle ground, Background. Will post another on shooting landscapes from a moving vehicle (!?!?!) very soon. Photography classroom

---
---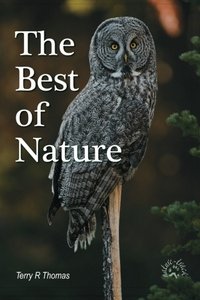 ---
"WOW. What a phenomenal piece you wrote. You are amazing." Jennifer Jackson
That is embarrassing but actually a fairly typical response to my nature essays. Since The Best of Nature is created from the very best of 16 years of these nature essays published weekly in the Idaho Falls Post Register (online readership 70,000), The Best of Nature is a fine read. It covers a wide variety of topics including humorous glimpses of nature, philosophy, natural history, and conservation. Readers praise the style, breadth of subject matter and my ability to communicate complex and emotional topics in a relaxed and understandable manner.
Everyone can find something to love in this book. From teenagers to octogenarians, from the coffee shop to the school room, these nature essays are widely read and enjoyed.
Some of the essays here are my personal favorites, others seemed to strike a chord with readers. Most have an important message or lesson that will resonate with you. They are written with a goal to simultaneously entertain and educate about the wonderful workings of nature. Some will make you laugh out loud and others will bring a tear to the eye and warm your heart.
Readers Write:
"You hit a home run with your article on, Big Questions in Nature. It should be required reading for everyone who has lost touch with nature...great job!" Joe Chapman
"We enjoyed your column, Bloom Where Planted. Some of the best writing yet. The Post Register is fortunate to have your weekly columns." Lou Griffin.
To read more and to order a copy, click here or get the Kindle version 
Copies are also available at:
Post Register
Barnes and Noble in Idaho Falls
Idaho Falls Chamber of Commerce Visitor Center (425 Capital)
Perfect Light Photo Supply
Work Wearhouse
Museum of Idaho
Valley Books, Jackson Wyoming
Avocet Corner Bookstore, Bear River National Wildlife Refuge, Brigham City, Utah
Craters of the Moon National Monument Bookstore, Arco, Idaho