Bringing Nature to Your Fingertips

---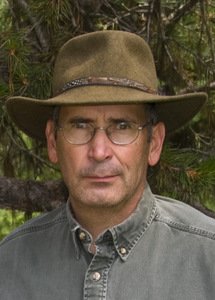 Welcome to nature-track.com! My name is Terry Thomas. I'm a professional wildlife biologist, photographer, author and naturalist. I love everything about nature and I love to learn and teach about what I learn.
We are developing this site as a place where visitors become friends and we all share ideas, experiences, and even our favorite wild places. Our goal is to help us all find ways to get outside, to learn, to explore, and to educate. I hope you'll join me often as we explore the natural world together.
Mission Statement
People care for the things they know and love. My mission is to help people understand and appreciate the natural world and to inspire all of us to better care for it.

---
---
Nature is a place of stunning beauty, raw action, and awesome power. There is something for everyone if you just know where to look. That is what this website is all about: bringing the natural world to your fingertips through inspirational writing, photography, and education. We'll show you where to find what you are looking for, and hopefully we'll introduce you to places, animals, plants, and ideas that you will find interesting and exciting. One of our goals is to help you and your family get the most from every excursion, have fun, learn about the environment, and even become an expert naturalist if you so desire. 
The Apaches believe that wisdom rests in wild places. To gain its wisdom, one must sit in that place. Another one of our goals is to help you get out and find those places.  Nature-track.com  is not about looking at nature, but rather, looking into nature and being tutored by what we see, applying and sharing the messages.
For those who find getting outside and close to wildness a bit intimidating, we hope to unravel some of the mystery through education. We'll help you replace fear with wonder as you discover an incredible new world, often as close as your own backyard.
 As you navigate through the website, you will find useful ideas and products to help you relish any adventure outside. We will bring you ways to enjoy time spent outside with your family and teach your children to embrace nature through games and activities outside.
Finally, Nature-track.com is a place of sharing. We hope that visitors will share their ideas and thoughts about the out-of-doors, personal experiences, places to go, and ways to enjoy every aspect of being outside in a world where getting dirty is part of the fun!
If you find this site to be useful and entertaining, please share it with your friends.

There are many pages on this website and we try to add something new each week. Check back often to see new additions.
---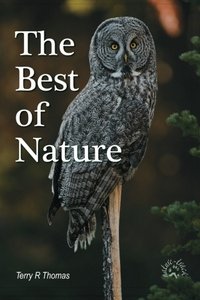 "WOW. What a phenomenal piece you wrote. You are amazing." Jennifer Jackson
That is embarrassing but actually a fairly typical response to my nature essays. Since The Best of Nature is created from the very best of 16 years of these nature essays published weekly in the Idaho Falls Post Register (online readership 70,000), it is a fine read. It covers a wide variety of topics including humorous glimpses of nature, philosophy, natural history, and conservation. Readers praise the style, breadth of subject matter and my ability to communicate complex and emotional topics in a relaxed and understandable manner.
Everyone can find something to love in this book. From teenagers to octogenarians, from the coffee shop to the school room, these nature essays are widely read and enjoyed.
Some of the essays here are my personal favorites, others seemed to strike a chord with readers. Most have an important message or lesson that will resonate with you. They are written with a goal to simultaneously entertain and educate about the wonderful workings of nature. Some will make you laugh out loud and others will bring a tear to the eye and warm your heart.
Readers Write:
"You hit a home run with your article on, Big Questions in Nature. It should be required reading for everyone who has lost touch with nature...great job!" Joe Chapman
"We enjoyed your column, Bloom Where Planted. Some of the best writing yet. The Post Register is fortunate to have your weekly columns." Lou Griffin.
To read more and to order a copy, click here or get the Kindle version 
Copies are also available at:
Post Register
Barnes and Noble in Idaho Falls
Perfect Light Photo Supply
Museum of Idaho
Valley Books, Jackson Wyoming
Avocet Corner Bookstore, Bear River National Wildlife Refuge, Brigham City, Utah
Craters of the Moon National Monument Bookstore, Arco, Idaho
---
---
Join the Friends of Camas NWR
---
Learn more about becoming an Idaho Master Naturalist here