Up Close with a Wide Angle Lens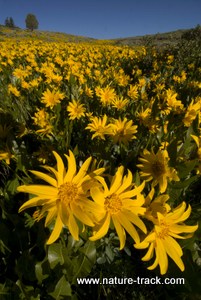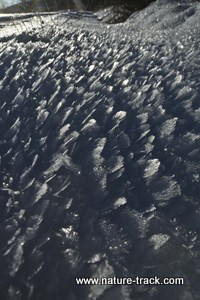 ---
A wide angle lens or the wide angle setting on your camera is useful for more than capturing a grand vista. A wide angle lens and its broad depth of field (the amount of the image that is perceived to be in focus) also allow you to step in close to dramatically portray your subject, even a small one, against a wide background. There are a couple of great advantages here:
 ·         It allows you to put your subject in context.
·         It helps to express the expanse of the subject;                that it seems to go on forever.
·         It provides a dynamic close-up of the subject.
 The process is simple:
 ·   Place the subject as close to the camera as the minimum focus on the camera will allow.
In the flower image here, the front element of the lens was just a couple of inches from the flowers. 
The wider the lens, the closer you can get to your subject. You can even add an extension tube between the lens and the body and almost crawl inside the subject but that is a topic for another day.
·   Use a small f-stop. Even though wide angle lenses are known for their broad depth of field, the closer you get to the subject, the more careful you will have to be. The larger the f-stop number, the more the background will be in focus. So, f-16 would have more in focus than f-8.  
If you have a depth of field preview button on your camera, use it to check what will be in focus and what will not. 
If you don't have a DoF preview button, take a picture and look at it on your camera's LCD screen. Most cameras will let you zoom in and check for critical focus. 
§  Fiddle with your settings and the distance to the subject until you get the look you envisioned.
·  Watch out for lens flare. With a wide angle lens, it is easy to get lens flare when the sun can hit the front element of the lens. This is often the case when side or backlighting like in the upper left corner of the photo of the ice crystals. You may need to shade the lens with a hat or card (lens shades are often inadequate for this). You can see the effect you are having and when the lens is shaded in the viewfinder.
·         When animals or pets are cooperative, you can apply this same technique. Get up close and personal and use the background to set the scene like this mallard duck image taken at Lake Powell, Utah.