Ecological Niche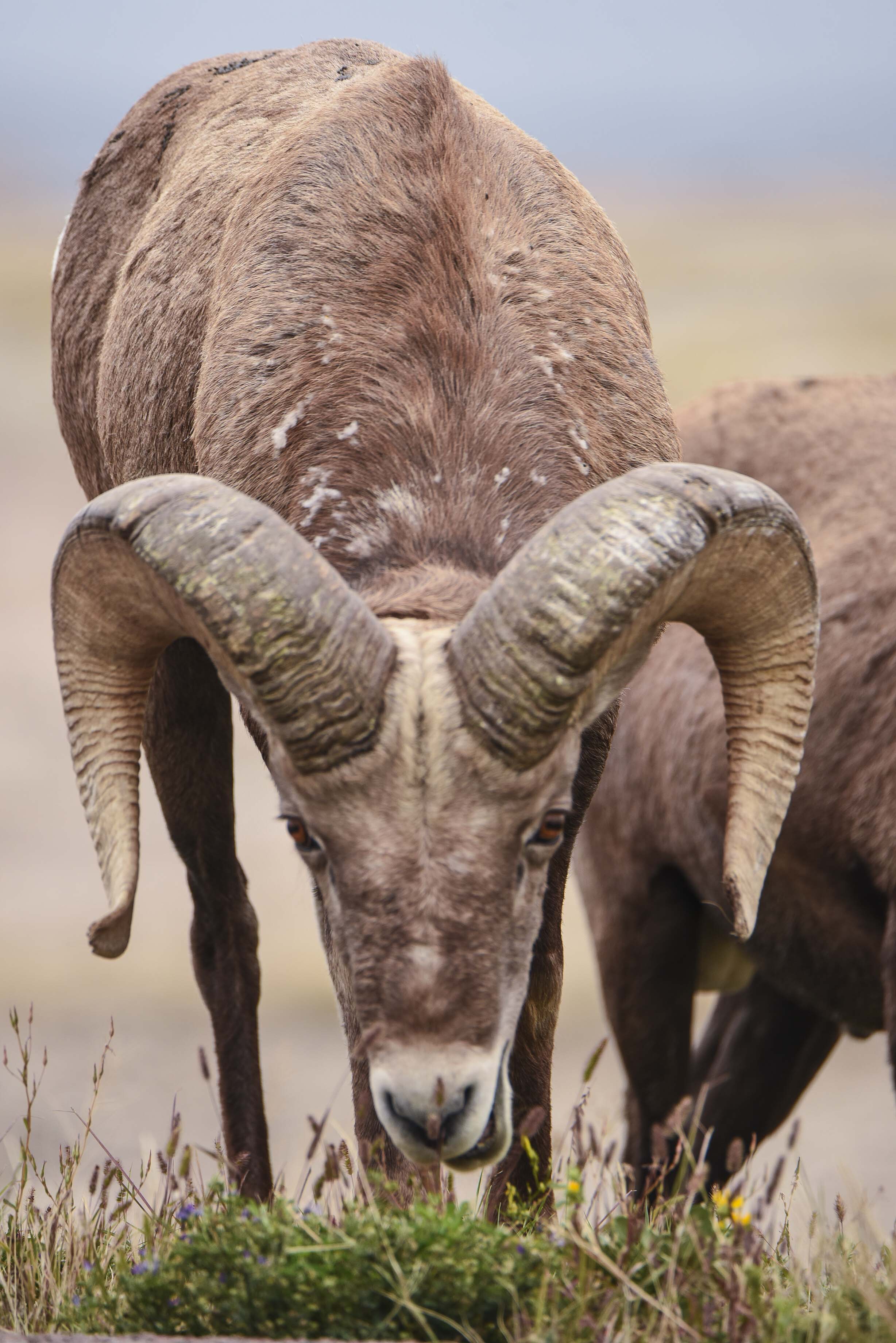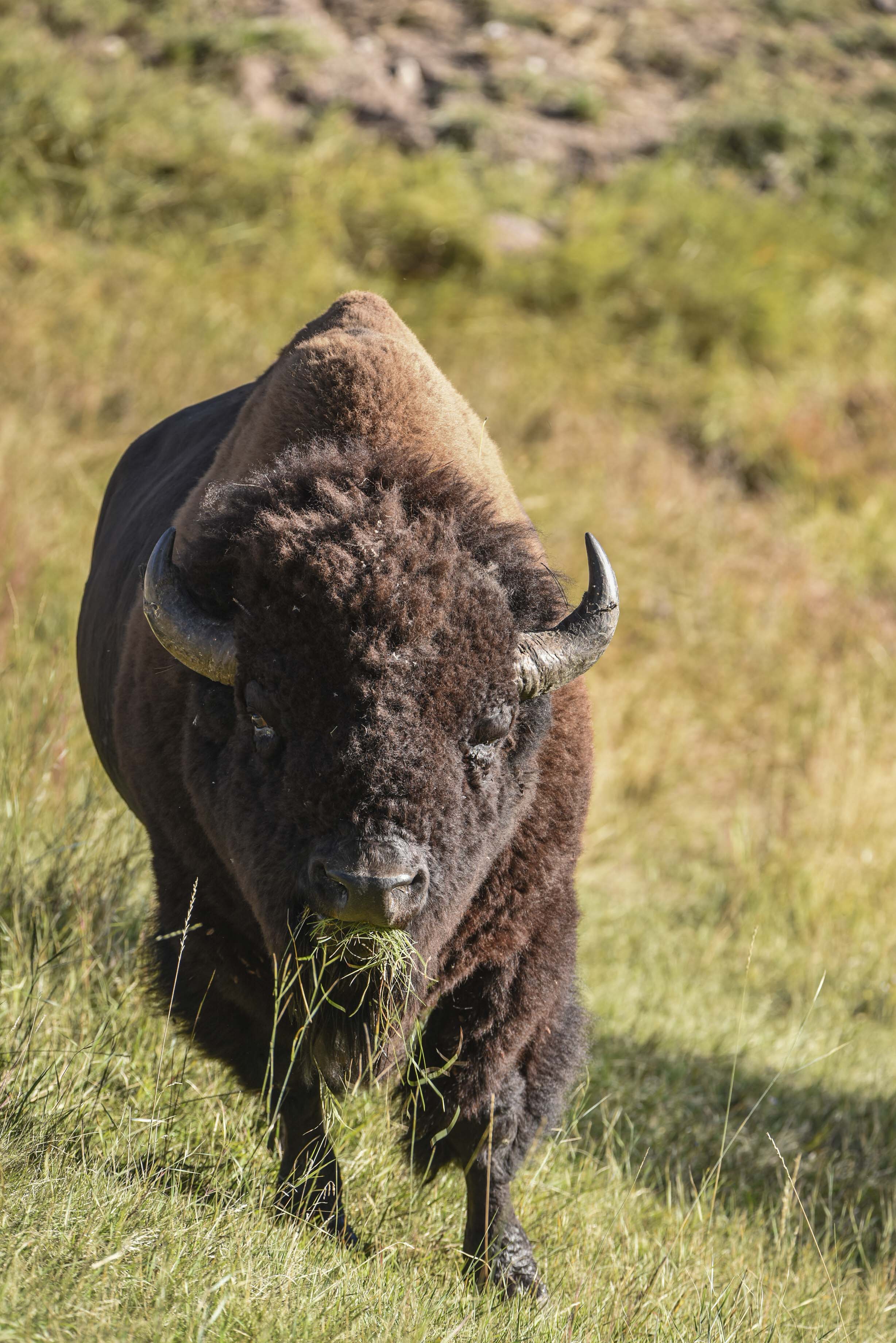 ---
Like bison, bighorn sheep are grazing mammals. However, each has adapted characteristics that allow them to utilize the same resource—grass—in different ways and in different places, filling different niches in the environment.
---
If friendly aliens visited our planet, I think one of the first things they would want to know is how many species we have. It would be pretty easy to give an accounting of the furred, feathered and scaled critters and many flowering plants. It would be much harder to account for anything less than the size of a fly and current estimates run as high as 15 million species.
This vast treasure is possible because each species finds its own unique way of coping with the world—competing for food, avoiding predators and dealing with environmental extremes like high or low temperatures, snow and drought. Each carves out its own niche.
What is a niche? In simple terms, it is often thought of as an animal's profession or, an organism's "ecological position in the world" achieved through a complex set of adaptations.
The concept of a niche, or ecological role or job an animal performs, is different from its habitat or the geographical distribution of a species although these may be part of its niche. Niche is as much about how an animal or even a plant exists as it is where it lives. It is also more than whether an animal is a food generalist that can eat a wide variety of foods (a bear or a coyote come to mind) or is a food specialist, such as a sage-grouse that eats only sagebrush leaves during the winter.
Ecologists have struggled for at least 100 years with the notion of niche. Some don't believe the subjective niche model is useful at all while others strive to find ways to quantify it with mathematics. It has become a source of delightful scientific debate.
Despite the arguments and shortcomings of the concept of niche, understanding how an organism fits in its environment, its niche, can help us predict how a species will react to changes in its habitat so the idea has value.
It is tempting to think of niches as simply a series of shelves or nooks in a wall that animals fit into. Under this concept, niches would be pre-determined by the habitat.
A niche is more defined by the animal and its adaptations though, and less by the habitat so in reality, an animal creates its own niche. For instance, if two competing species can co-exist long enough, then they may evolve differences to minimize competition; that is, they can evolve different niches. There seems to always be room to exploit resources in a different way until the resources themselves become limiting.
As man changes the environment, niche opportunities may be created, although more often they are reduced or even destroyed. We have several exotic game birds (ring-necked pheasant for instance) that thrive on niches created by agriculture for which no native species has adapted to.
And what about us? Humans are the only animals on the planet that can also develop individual niches within our species niche. It is an awesome gift to be able to choose the niche we will fill in this life. Even better, if we don't like the niche we choose, we can change it.
---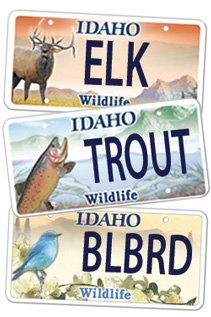 Wildlife License Plates
Idaho Wildlife license plates provide essential funding that benefits the great diversity of native plants and wildlife that are not hunted, fished or trapped—over 10,000 species or 98% of Idaho's species diversity. Game species that share the same habitats (such as elk, deer, antelope, sage-grouse, salmon, trout) also benefit from these specialty plates.
No state tax dollars are provided for wildlife diversity, conservation education and recreation programs. Neither are any revenues from the sale of hunting or fishing licenses spent on nongame species. Instead, these species depend on direct donations, federal grants, fundraising initiatives—and the Idaho Wildlife license plates.
Both my vehicles have Bluebird Plates. I prefer the bluebird because the nongame program gets 70 percent of the money from bluebird plates, but only 60 percent of the money from elk and trout plates - 10 percent of the money from elk plates supports wildlife disease monitoring and testing programs (to benefit the livestock industry) and 10 percent from cutthroat plates supports non-motorized boat access.
Incidentally, in 2014, the Idaho Legislature denied the Department of Fish and Game the ability to add new plates or even to change the name of the elk and cutthroat plates (very specific) to wildlife and fish plates, a move that would have allowed for changing images occasionally and generating more revenue. It would seem that they believe that we Idahoans don't want a well funded wildlife program. Go figure.