Gold Mining isn't Dead near Kilgore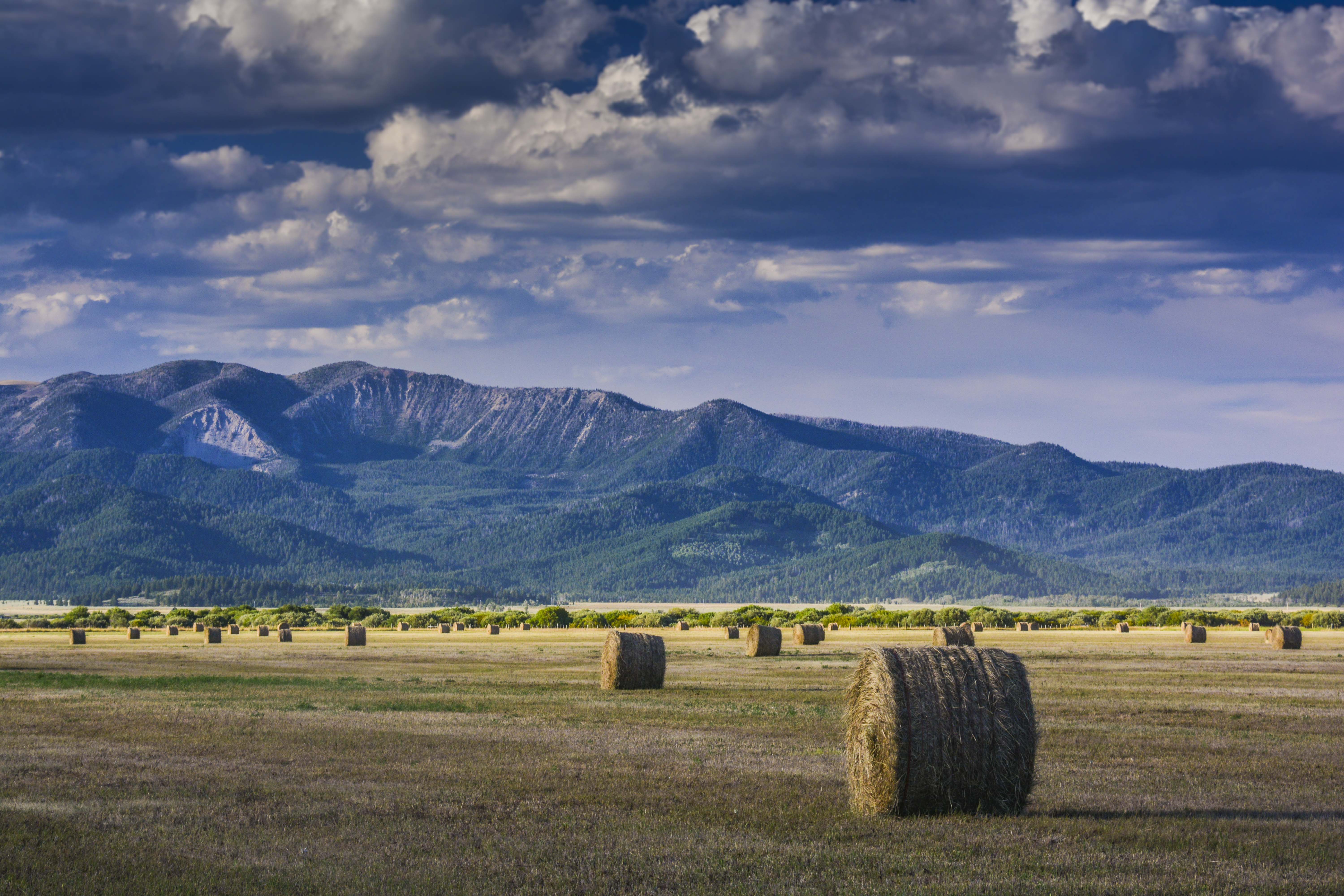 The Kilgore area is a beautiful rural place that hasn't changed much in the 30 plus years I have played there. That could soon change.
---
Last summer in Alaska, we spent a day panning for gold. It was recreation, not an attempt to get rich, and it was a lot of fun. This activity did awake a lusty desire to find "the strike" and get rich quick despite knowing full-well that it was a ridiculous idea. Gold can do that to you.
The days where you could pan for gold or even walk along and pick up nuggets off the bottom of the stream are mostly gone. Even in the 1800's, gold mining quickly became a serious endeavor with huge landscape impacts that are still seen today. We have seen where rivers were completely excavated, obliterating the riparian corridors and leaving mounds of cantaloupe-sized river rock piled high for miles near Dawson City, Yukon Territory, Canada, at Yankee Fork, Idaho, and again around Virginia City, Montana. Gold extraction has come with some of the most devastating mining techniques ever developed.
The Kilgore area, about 65 miles north of Idaho Falls, has interested gold miners for over 35 years. In that time, thousands of meters of test holes have been drilled, all showing "color". Now that gold is hovering around the $1400/ounce mark, one company has been buying up mining rights and is getting downright serious.
We drove through Kilgore the other day and remarked how remarkably untouched this rural landscape is and wondered just how long it will last. When would the first mega-mansion or corporate activity be the catalyst to develop one of the last unspoiled regions of eastern Idaho?
If Otis Gold Corporation, a Canadian mining company, has its way, the answer to that question will be: very soon. They hope to conduct a gold mining operation on 614 unpatented Federal lode claims totaling 12,150 acres (19.19 square miles) on mostly U.S. Forest Service lands about six miles northwest of Kilgore (West Camas Creek), creating an open pit mine and a cyanide leaching pool, common techniques for gold extraction.
The company projects that there will be about 1 million grams of gold to recover at an average of a gram per cubic yard. One normal ounce equals about 28.35 grams. So, for the weight of five U.S. quarters—a gold block roughly the size of a sugar cube—they will process about 28 cubic yards of soil (a cubic yard of soil weighs about 2,000 pounds). But that is only calculating the ore-bearing material, where some of the richest ore may be 150 meters deep. There will be a lot of overburden, unproductive soil and rock that is just in the way that will need to be removed.
This is a landscape change with impacts that will reach well beyond the boundaries of the project. This is especially true with the cyanide. Despite industry protests to the contrary, cyanide always eventually escapes a project. In this case, poisoned water would head down Camas Creek through substantial livestock country, across Camas National Wildlife Refuge and end up in Mud Lake where it would be pumped onto fields through irrigation.
There will be talk of restoration, there always is, but I have never seen a restoration plan that did much good. In this case, the bond they were required to post for 2018 was a paltry $370,000.
I struggle to believe that the world's need for 2,205 imperial pounds of processed gold is worth the cost Idahoans are going to pay for this.  It is already easy to see hundreds of drill holes and miles of road on Google Earth, just wait until it is a huge toxic hole in the ground.
---
Help Idaho Wildlife
When we traveled across the state in October 2017, most of the vehicles we saw using the wildlife management areas did not have wildlife plates. Buying wildlife plates is a great way for non-hunters and hunters alike to support wildlife-based recreation like birding.
C'mon folks, let's help Idaho's wildlife by proudly buying and displaying a wildlife license plate on each of our vehicles! 
See below for information on Idaho plates. Most states have wildlife plates so if you live outside Idaho, check with your state's wildlife department or vehicle licensing division for availability of state wildlife plates where you live. 
And tell them that you heard about it from Nature-track.com!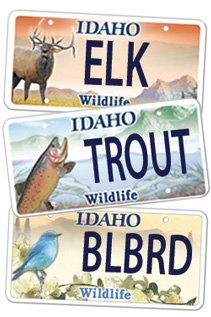 Wildlife License Plates
Idaho Wildlife license plates provide essential funding that benefits the great diversity of native plants and wildlife that are not hunted, fished or trapped—over 10,000 species or 98% of Idaho's species diversity. Game species that share the same habitats (such as elk, deer, antelope, sage-grouse, salmon, trout) also benefit from these specialty plates.
No state tax dollars are provided for wildlife diversity, conservation education and recreation programs. Neither are any revenues from the sale of hunting or fishing licenses spent on nongame species. Instead, these species depend on direct donations, federal grants, fundraising initiatives—and the Idaho Wildlife license plates.
Both my vehicles have Bluebird Plates. I prefer the bluebird because the nongame program gets 70 percent of the money from bluebird plates, but only 60 percent of the money from elk and trout plates - 10 percent of the money from elk plates supports wildlife disease monitoring and testing programs (to benefit the livestock industry) and 10 percent from cutthroat plates supports non-motorized boat access.
Incidentally, in 2014, the Idaho Legislature denied the Department of Fish and Game the ability to add new plates or even to change the name of the elk and cutthroat plates (very specific) to wildlife and fish plates, a move that would have allowed for changing images occasionally and generating more revenue. It would seem that they believe that we Idahoans don't want a well funded wildlife program. Go figure.