Road Trips will Broaden Horizons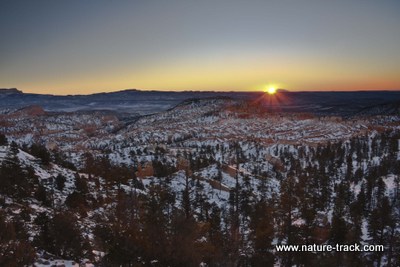 The sun rises behind Navajo Mountain, 80 miles from Bryce Canyon National Park, for the first time in 2016.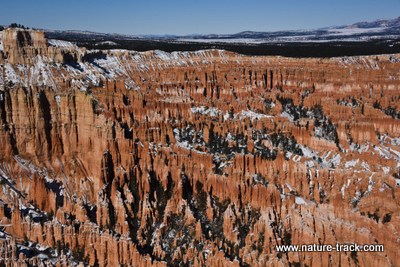 A road trip will quickly introduce you to new places and wonders and will serve as a reminder that our world is much bigger than just where we live and play.
Assuming that a crow flies in a straight line, a crow leaving my house would have to fly 526 miles almost due south to find me as I write this. I am just south of the Grand Canyon on leg two of an extended trip through Idaho, Utah, Arizona, New Mexico, Colorado and Wyoming. 
Besides a convenient way to travel, a road trip is an awesome way to see America. A window seat on a cross country flight on a sunny day is intriguing because it helps with the big picture. But it isn't as intimate or personal as a road trip.
A road trip is the fastest way to a realization that the world does not revolve around my home.  Where I live, the South Fork and Henrys Fork of the Snake River, Craters of the Moon National Monument, Yellowstone and Grand Teton National Parks and Island Park are all close at hand and it is easy to live under the illusion that it is the center of the universe.
Our trip has already proven to us, though, that we don't have a lock on beauty, wild places, recreation or anything else.  All these abound in the West and the variety we have already experienced has convinced us that we need to get out more.
I am fascinated by the variety of habitats that we have already experienced.  We walked the edge of Bryce Canyon at over 9,000 feet, as inspired by the twisted and bent limber pines clinging stubbornly to life in an inhospitable place as we were by the rocky spires. We traversed sandy deserts guarded by high red cliffs with faces lined with geologic history. We crossed and re-crossed the Colorado River and were awestruck at the canyon it has carved over six million years. Dominant plant life has changed with elevation, latitude, soils, moisture and temperature.
There is the one ubiquitous characteristic of the trip so far—no place seems to be immune to the consequences of human domination. As a retired professional biologist, I also find it hard to ignore the abuses and injuries the land suffers. My wife has learned to just ignore me when I rant about the noxious weed infestations or the pathetic condition of a river that is not much better than a ditch. Perhaps in time, I won't see these things either, but I doubt it.
Had we gone 500-600 miles in any other direction, the adventure would have been different but just as exciting. We could be sitting on the Oregon coast or in Banff National Park in Alberta Canada. An eastward journey would land us east of the Black Hills in South Dakota. Along each route we would encounter rivers, mountains, plains and deserts each as unique as individual snowflakes.
Getting in touch with a larger universe, even if it is just a 500 mile radius instead of my normal 100 miles, changes perspectives like nothing else can. When I remember that I am part of a much bigger community than just my immediate world, I tend to think and act less selfishly.
---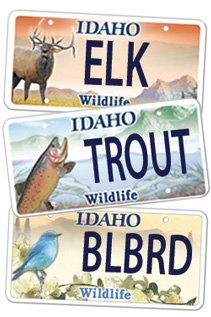 Wildlife License Plates
Idaho Wildlife license plates provide essential funding that benefits the great diversity of native plants and wildlife that are not hunted, fished or trapped—over 10,000 species or 98% of Idaho's species diversity. Game species that share the same habitats (such as elk, deer, antelope, sage-grouse, salmon, trout) also benefit from these specialty plates.
No state tax dollars are provided for wildlife diversity, conservation education and recreation programs. Neither are any revenues from the sale of hunting or fishing licenses spent on nongame species. Instead, these species depend on direct donations, federal grants, fundraising initiatives—and the Idaho Wildlife license plates.
Both my vehicles have Bluebird Plates. I prefer the bluebird because the nongame program gets 70 percent of the money from bluebird plates, but only 60 percent of the money from elk and trout plates - 10 percent of the money from elk plates supports wildlife disease monitoring and testing programs (to benefit the livestock industry) and 10 percent from cutthroat plates supports non-motorized boat access.
Incidentally, in 2014, the Idaho Legislature denied the Department of Fish and Game the ability to add new plates or even to change the name of the elk and cutthroat plates (very specific) to wildlife and fish plates, a move that would have allowed for changing images occasionally and generating more revenue. It would seem that they believe that we Idahoans don't want a well funded wildlife program. Go figure.