The Florida Keys and Dry Tortugas National Park
Everyone has heard about the Florida Keys, Key West in particular. While these weren't on my must-see list, Dry Tortugas National Park was, and you can't get to Dry Tortugas without going to Key West. So, we planned a day exploring the Keys, ending up on Sugarloaf Island for an overnight stay at the KOA there.
Our day started with an early morning walk through the Dagny Johnson Key Largo Hammock State Park. There was no charge and it was a nice place to walk around early in the morning but didn't offer a lot of views or birds. We stayed about an hour and then stopped by the headquarters of Crocodile Lake National Wildlife Refuge. This was another quick visit as this refuge is not set up for visitors except at the small visitor center.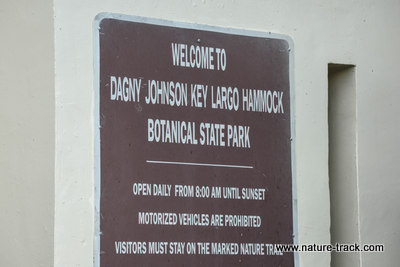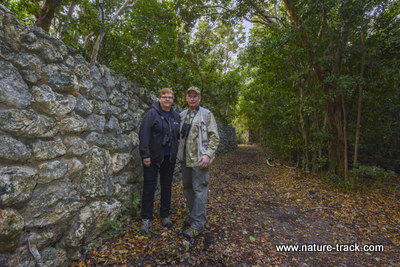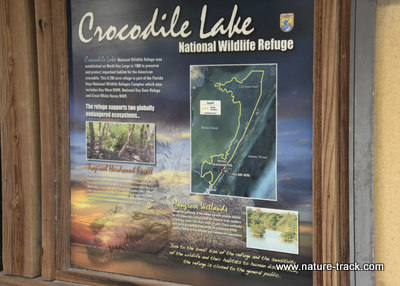 Our next stop was at the John Pennekamp Coral Reef State Park. This is a much more extensive park and it even has a small aquarium which is included with the admission price of $8/car. There is a campground here, but we were told that it is wildly popular and getting a space means being on the computer the very second reservations open up 11 months in advance. We walked through the campground and it was nice, but I think people are there more for the park than the camping.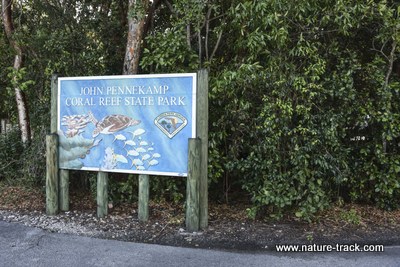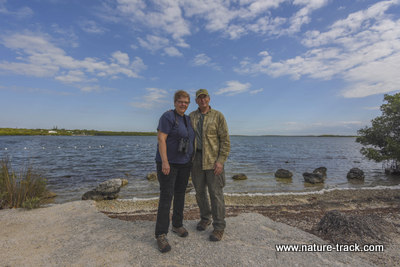 John Pennekamp State Park 
Our next stop was a place we had heard of while in Badlands National Park. A visitor from Baltimore told us that we could see white phase of the great white heron near Tavernier at a bird rescue place. After a bit of searching, we found the bird hospital on the north side of the road. There is a sign, but you will have to watch for it.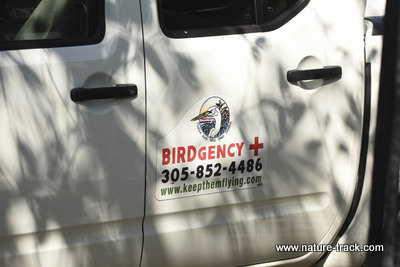 This bird rescue facility is privately owned and run. It has a number of injured birds in large cages. Some of the birds are re-habbing for release, others have injuries that preclude their release back into the wild. There were a number of wild birds hanging around including brown pelicans and snowy egrets which offered some of the best portraits of the trip. We went out onto the beach but could not find any great white herons.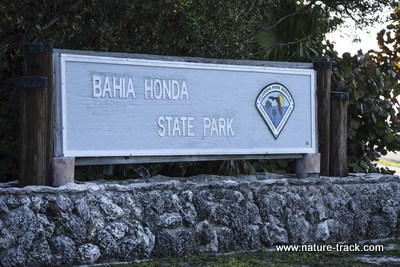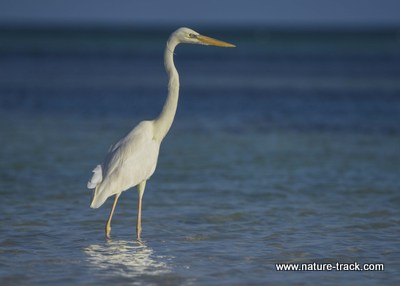 However, when we stopped at Bahia Honda State Park and took a nice walk down the beach, Cathy spotted a great white heron. Honestly, I would have just written it off as a great egret but she took the initiative to look more closely and discovered that it was indeed a heron as noted by the yellow legs. Egrets have black legs.
There are several other state parks along the Keys. Each one has a separate entry fee and there isn't a day pass that covers all of them. Of the four we actually visited, I think Bahia Honda was the best.
 A couple hours before Sunset, we reached Pine Key and the Key Deer National Wildlife Refuge. Again, this refuge isn't much on visitors but there is a visitor center and a couple of trails worth walking. The first is about five miles past the visitor center and is called Blue Hole. We saw our only iguana of the trip there as well as three species of turtles. There is another trail that wanders out into the pine barrens about a half mile down the road. It was interesting but didn't yield anything new.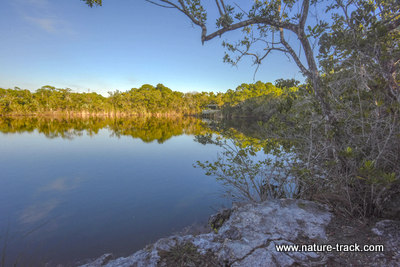 Blue Hole is a short walk and a pretty location with a lot of wildlife.
We did get to see Key deer though and that was cool. Apparently, these deer are quite tame and just driving the main road in the evening is almost a guarantee to spot them. There are only about 600 Key deer left and recently they have been devastated by screwworms, fly larvae that infest open wounds and eat the critters alive. They have lost over 150 deer to this pest in the past six months.
We camped at the KOA on Sugarloaf Key. It was pretty full and even tent camping with no services other than a restroom and showers cost $56. However, the least expensive motel was $180 so we still saved money.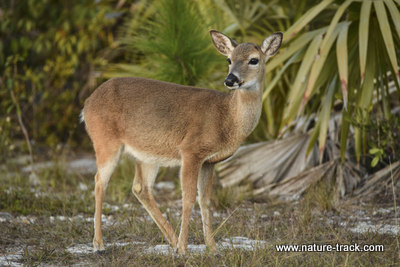 Dry Tortugas
The next morning we arrived at the boat dock at Key West by 0630 so we could load our camping gear on the boat. Then I parked the car and paid for two days ($18/day) and we got our boarding tickets and entered on the boat. Two hours later and 70 miles from Key West, we caught sight of Fort Jefferson on Garden Key, the westernmost island in the Florida Straits, just 100 miles north of Cuba.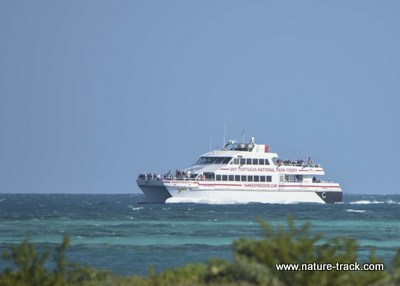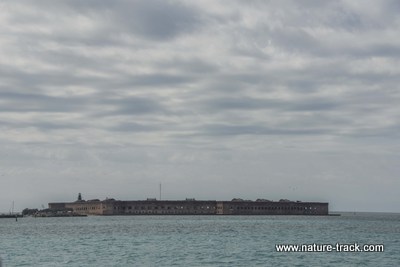 When we landed, we moved our gear to the camping area—11 sites with an outhouse—bring your own water and food as there are NO services on the island. After we set up camp, we started to explore the fort and took an hour-long tour that was fascinating.
 This fort, started in about 1849 and never completed, was occupied until the early 20th century. It is a huge thing, taking up the majority of Garden Key. It is complete with moat, cannons and a high-tech (for its day) rain capture system for fresh water.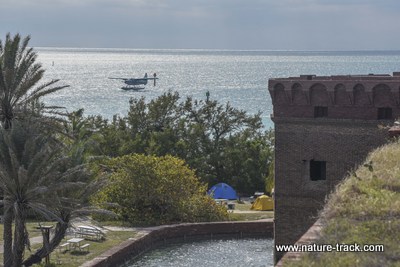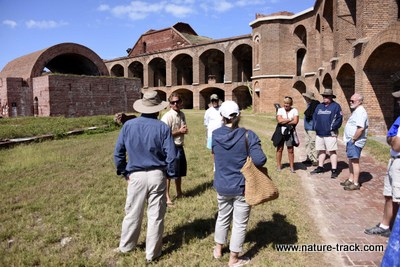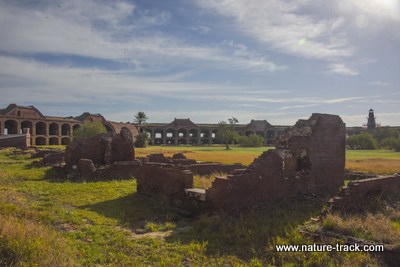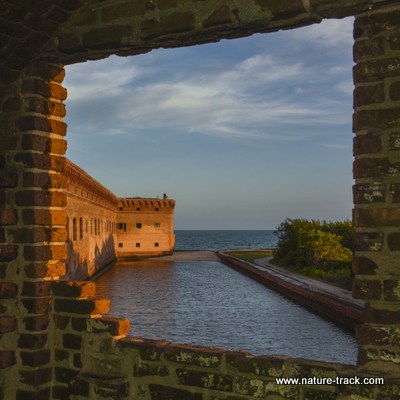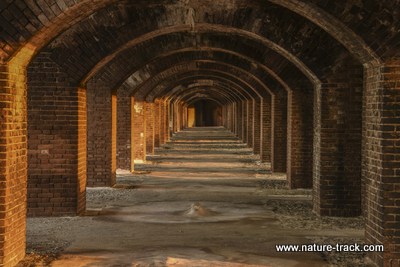 What really intrigued us though was a walk out onto the adjacent key (connected to Garden Key) called Bush Key. It is only open to the public from October to about mid-February because of a huge colony of nesting sooty terns.
As we walked along the beach, we were amazed by all the seashells. It is against the law to collect them here in the National Park and seeing what all the beaches should/could look like was stunning. Seashells of every type and size were just laying around. Coral bits and pieces covered the beaches as well.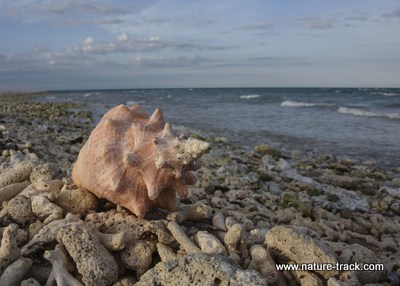 I liked this photo and entered it into the Yankee Freedom photo contest. If it makes the semi-finals next month, you can vote for it if you like it. 
Just Google #DryTortugas.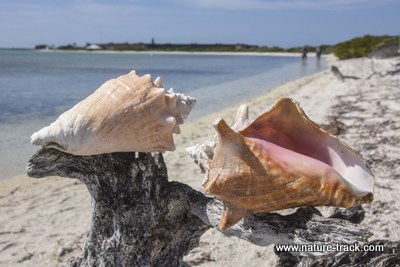 We walked all the way out to the Keep Off sign that separates Bush Key from Long Key. Long Key is home to a large colony of magnificent frigatebirds. These birds have a wingspan that rivals an eagle's yet only weigh about three pounds. They never land on water because they can't take off from there. Everyone will recognize the male magnificent frigatebird during breeding season. He has a huge red pouch under his chin that he can inflate to the size of a softball.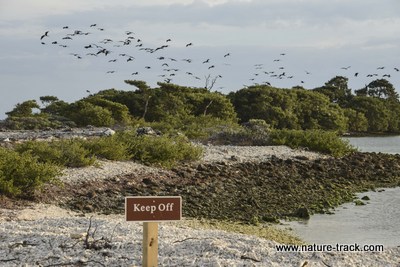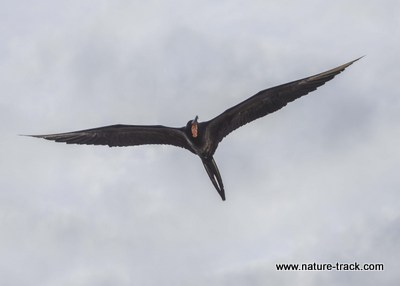 Male magnificent frigatebird.
An advantage of camping was that by 3 p.m. most of the visitors were gone as the boat leaves then. There was still one load of float plane visitors but that only amounted to about 10 people. There were also the 11 camp groups. That made it pretty much deserted and made for a pleasant evening indeed.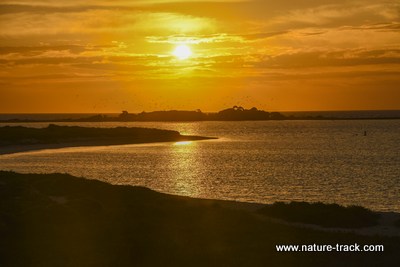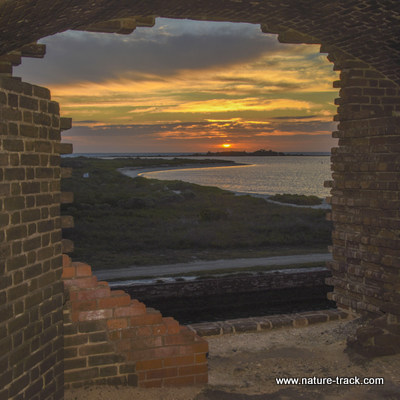 Only campers get to experience the sunrise at Dry Tortugas. It was worth it!
As far are birds go, we didn't see much, other than the magnificent frigatebirds, that we had already seen. That was to be expected though. Songbird migration occurs from March to May. That is when the birding can be truly wonderful, especially if you happen to arrive shortly after a storm has passed through. Migrating birds, exhausted from fighting the storm, "fall out" on the first land they can find, and that is often the Dry Tortugas.
One of the funnest things was actually the abundant hermit crabs. They could be seen just about everywhere in their appropriated mobile houses.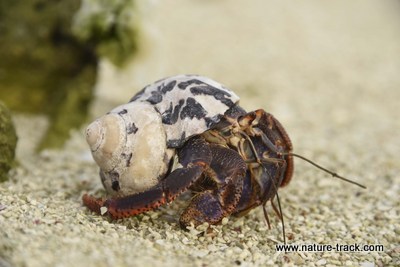 We would go back to Dry Tortugas if we get the chance. Next time though, we might stay two nights.