Ode to Island Park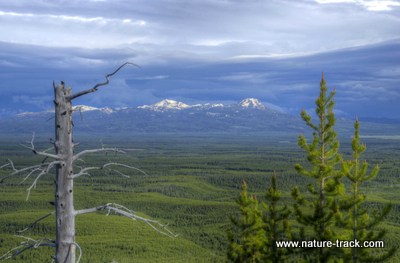 Island Park, with all its moods and temperaments is one of Idaho's gems.
---
It's the gentle breeze, not the gale, that fills the sail and pushes the ship before it. And that is pretty much how I ended up in eastern Idaho. I wasn't driven here by stiff winds or stranded upon a rocky coast, but rather gently guided, oft-time wandering off course and looking in vain for land, until the shores of the twin forks of the Snake River welcomed us. 
In those days, the stars upon which we fixed our sextant were education and job opportunities. Schooled in Utah and Montana, but with a research project in Idaho Falls, our ship sailed from port to port. I had submitted job applications to most of the western states and a tantalizing job opportunity in Utah was contingent on completion of my Master's Degree first. So, when Idaho Department of Fish and Game called and said I could start in 12 days, I made fast to the dock and planted our flag in Idaho, finishing my degree six months later.
After four years sailing in the Clearwater country, the breeze guided us back to Idaho Falls and to old haunts from our previous time here. That mainly meant Island Park. Just an hour and a half north of Idaho Falls, Island Park was our quick getaway.
I really didn't intend for my recreation ship to anchor in Island Park. We made forays to many corners of Idaho, always enthralled with the experiences that new locations engendered. Island Park was close and convenient though and eventually going there was as comfortable as an old sock. But it slowly became more than that.
Elk hunting, fishing and snowmobiling were the primary charms, because at first, I didn't find Island Park all that beautiful. In fact, I thought it rather ordinary. Though ringed with mountains, the vast expanses were a sea of lodgepole pine and as flat and as interesting as Kansas.  
We slowly mapped out the secrets of Island Park over the years. Rather than contempt, familiarity bred a strengthening quest to discover more, and more deeply. There were new roads and trails to travel, rivers to float, and new eyes to experience everything fresh in different seasons. Slowly, without even being aware, the beauty of the place found me, wandering into my life like a feeding deer, until it became, to me, one of the most beautiful places in Idaho. 
I thought about my experiences there as I assembled my first ever scenic calendar, fittingly dedicated to Island Park. As I scrolled through hundreds of my images of the Island Park area, I relived each one—feeling the wind billow my jacket on top of Sawtell Peak, hearing the smooth rush of water in Box Canyon, listening to elk bugle in Harriman State Park. The most difficult part of the project was winnowing the effort down to just 12 images.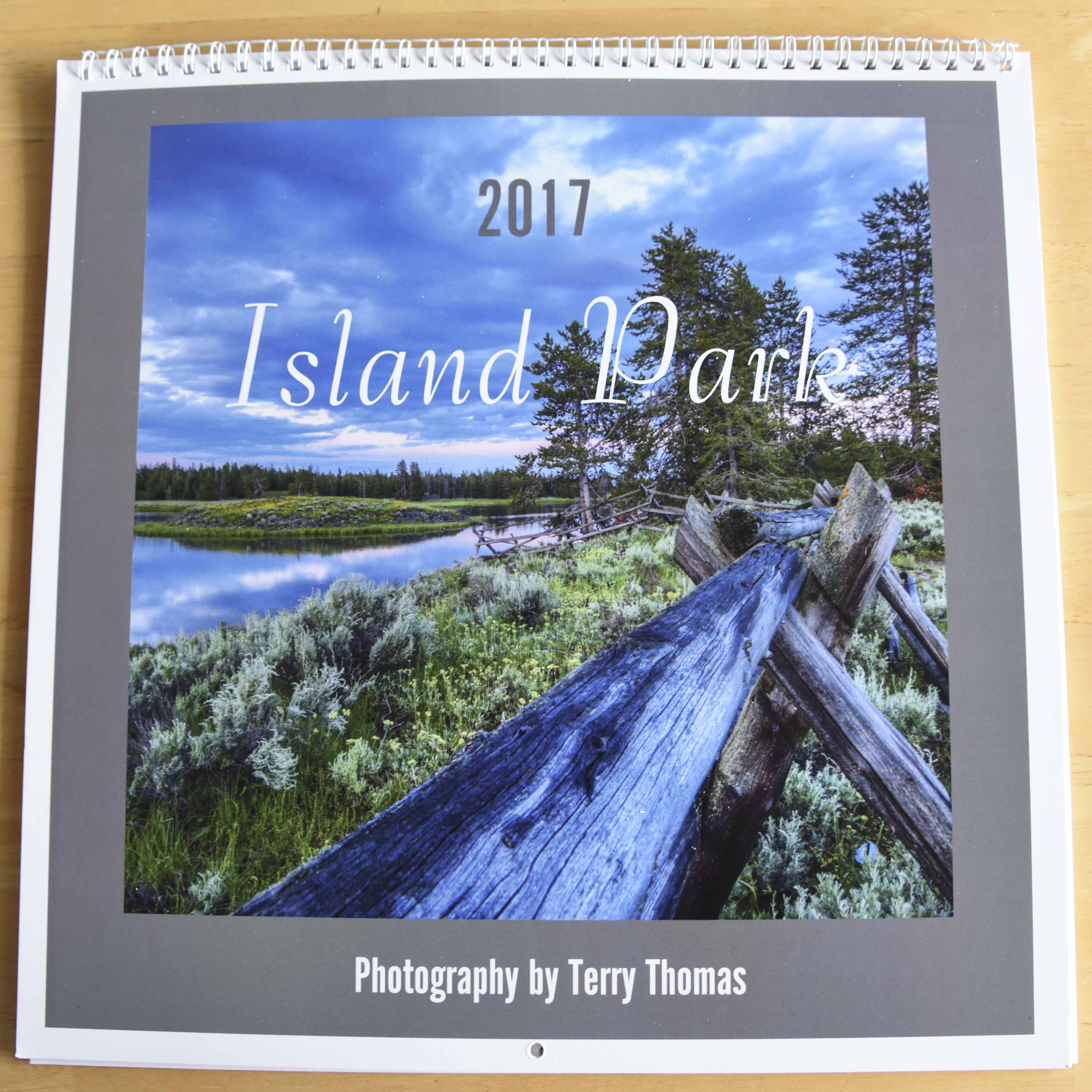 Island Park is no longer the place I venture to when I have nowhere else to go. It is a second home. I would love to get to know parts of Africa, Argentina's Patagonia, Brazil's Pantanal or even Denali National Park. But if winds never fill the canvas and carry me to these fascinating ports of call, I'll trim the sails and happily steer toward Idaho's island paradise. 
---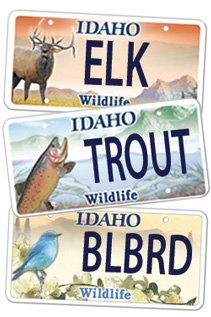 Wildlife License Plates
Idaho Wildlife license plates provide essential funding that benefits the great diversity of native plants and wildlife that are not hunted, fished or trapped—over 10,000 species or 98% of Idaho's species diversity. Game species that share the same habitats (such as elk, deer, antelope, sage-grouse, salmon, trout) also benefit from these specialty plates.
No state tax dollars are provided for wildlife diversity, conservation education and recreation programs. Neither are any revenues from the sale of hunting or fishing licenses spent on nongame species. Instead, these species depend on direct donations, federal grants, fundraising initiatives—and the Idaho Wildlife license plates.
Both my vehicles have Bluebird Plates. I prefer the bluebird because the nongame program gets 70 percent of the money from bluebird plates, but only 60 percent of the money from elk and trout plates - 10 percent of the money from elk plates supports wildlife disease monitoring and testing programs (to benefit the livestock industry) and 10 percent from cutthroat plates supports non-motorized boat access.
Incidentally, in 2014, the Idaho Legislature denied the Department of Fish and Game the ability to add new plates or even to change the name of the elk and cutthroat plates (very specific) to wildlife and fish plates, a move that would have allowed for changing images occasionally and generating more revenue. It would seem that they believe that we Idahoans don't want a well funded wildlife program. Go figure.